Now Open - New and Improved
The Robotic Joint Replacement Institute (RJRI) is open. In the last month, this institute has performed the most robotic hip replacements in the entire country. Continue reading for more information about the RJRI and scroll to the bottom for information on how to set up your appointment today.
What is the Robotic Joint Replacement Institute?
The Robotic Joint Replacement Institute (RJRI) has one main goal, to get the perfect surgery every single time. Medical Director, Dr. Suresh Nayak stated "No other institution in this community offers 100% robotic joint replacement in all three disciplines, that is, partial knee, total knee and hip replacements," The RJRI is focused on using a robotic platform that individualizes each and every surgery to perfectly suit the patient. This allows for a custom designed and uniquely performed surgery that best suits the patient's needs. The RJRI has performed over 2,000 robotic joint replacement surgeries in the past several years and over that time, they have gotten the technology and technique down perfectly.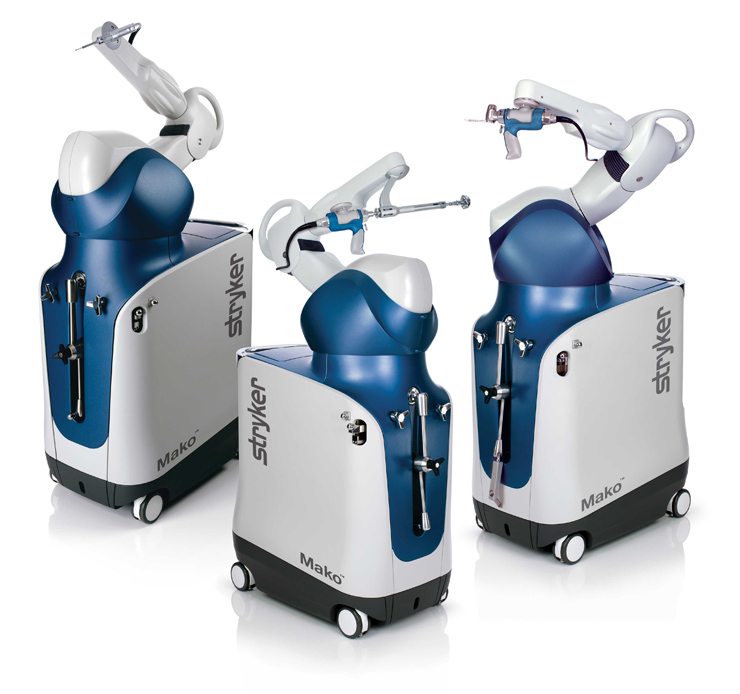 Where is it located?
This institute is unique in that it has affiliations with multiple hospitals and locations. Rather than having one home, this institute has affiliations with Christ Hospital, Mercy Anderson, and Wellington Orthopaedics. This provides easier access to patients all across the tri-state area.
Medical Director
Dr. Suresh Nayak is the Medical Director of the Robotic Joint Replacement Institute. His vast knowledge and experience in performing robotic joint replacement surgery has led him to become Cincinnati's top orthopaedic surgeon. Dr. Nayak was the first surgeon in the state of Ohio to perform a robotic knee replacement surgery. He was also the first to perform a robotic knee replacement surgery in Christ Hospital, Jewish Hospital, and Mercy Anderson. His expertise has also allowed him to travel the globe training other medical professionals to perform better, quicker, and more accurate joint replacement producers through the use of robotic technology.
The Difference Between Conventional Surgery and Robotic Joint Replacement
Over the last 20-30 years, there's been a continual process of improvement. Many institutions and surgeons still utilize conventional jigs to perform surgeries. 90% of surgeons still utilize jigs to perform surgeries today. The problem with this is that they aren't as accurate and precise as utilizing robotic technology. Evidence suggests that this conventional surgery process results in far more failures of hip and knee replacements as a result of incorrect positioning of the implant or instability of the joint. That issue is what technological advancements have been trying to minimize and eliminate. The first few rounds of improvements meant custom jigs were made for every patient. Then, computer navigation assisted with surgery. The latest and most advanced improvements in the surgical world are robotic joint replacements, and that is what the RJRI focused on for their patients.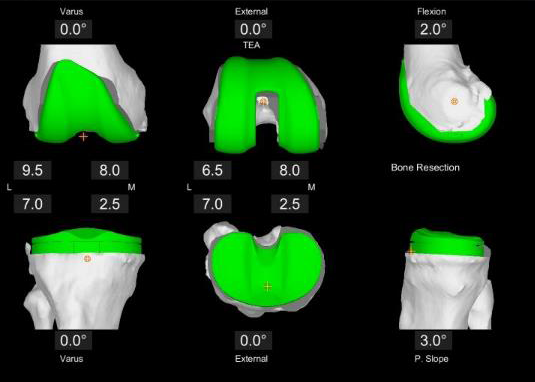 Robotic joint replacement surgeries utilize the most advanced technology to provide spot-on, 100% perfect implant placements every time. The RJRI uses technology that produces 3-D images of the joint, and based on the CT image of the bone, the computer tells the surgeon which parts of the bone to remove and which parts are damaged. From there, the surgeon is able to remove the unhealthy structure and replace it with an implant positioned in the correct spot. This allows for accurate preoperative planning and decreased risk. One of the main goals of the RJRI is to eliminate the risk of infection and complications. They are able to decrease the risk of problems compared to conventional surgery by utilizing the robotic equipment to plan, position, and offer post-op care in the most highly advanced ways possible.
Impact of Robotic Joint Replacement Surgeries
"I would say my quality of life is now 200%, versus 25% before the surgery.
I'm a mother of five. Grandmother of two. I have an active life, which has gotten even better since I had my knee replacement. Before the surgery, my activity was very limited. I was in severe pain for a good two years before I came to the conclusion a total knee replacement was the only way to go. My bicycle riding came to an end, my bowling, even cleaning around the house and playing with the children or dancing with my grandchildren. But now, oh wow! The pain factor is gone. I'm looking younger, I'm feeling younger, and I've lost a total of 71 pounds because I'm much more mobile. I can scrub floors, I can climb a stepladder, I can bend and stoop, I can get in and out of the car. What can't I do? This is a quality of life procedure. It's gonna get you out of bed, keep you off the crutches, and out of the wheelchair."
-Charisse G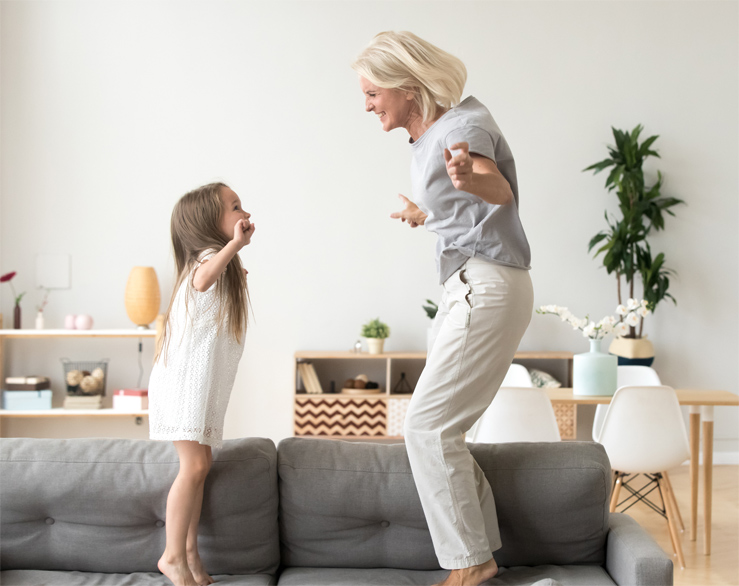 Schedule an Appointment Today
For all appointments and inquiries, please call or click here to request an appointment online. To request an appointment online, simply click the link above and fill in your information on the contact link. We will get back to you as soon as possible.
Office Hours (By Appointment Only)
Monday, 7:30am - 4:00pm
Thursday, 7:30am - 4:00pm
Friday, 8:00am - 11:00am
For more information visit https://www.drsureshnayak.com/ Be sure to follow Dr. Suresh Nayak on Facebook and Instagram.